Amount insurance gives back on totaled car
Were you recently involved in an accident that totaled your car? One of the most common misunderstandings that most people have when dealing with an insurance company is the belief that they will be paid the price they paid for their car if it is totaled.
Unfortunately, that is not the case – and in most situations, you might not even get true full market value for your car. Also, this is more common than you think. According to NADA.org (National Automobile Dealers Association) more than 5 million vehicles are totaled each year.
So what can you do about it?
Well, your insurance company is not going to give you more money for your car simply because you think it is worth more than their estimate.
The bad news is that, if you want more money for your car, you're going to have to negotiate for it.
The good news is that, as you continue reading, you'll better understand how your insurance company determines the value of your car. You'll also learn about a few strategies that you can use to maximize the amount that your insurance will give you for your car if it is has been totaled.
How do insurance companies determine the fair market value of my car?
After you've been involved in an accident, an adjuster from your auto insurance company will determine the damage to your car. If he or she deems the car to be totaled, a value must then be assigned to the car. Even Nationwide has a Totaled Car Guide.
When assessing the value of your car, the adjuster and the insurance company will do the following:
Evaluate the condition of the car prior to the accident
Research the market value of your car
Get 3rd party appraisals of your car
The adjuster will determine if your car is in excellent, good, fair, or poor condition. Even if you kept your car in pristine shape prior to the accident, the car is not likely to receive an excellent rating unless it is a few months old or less.
Once the adjuster has done his or her job and filed the necessary paperwork, the insurance company takes over to figure out the market value of your car. While one might think that all they need to do is use Kelley Blue Book or Edmunds.com, most car insurance companies choose to use their own methods.
The reason is simple – they want to pay out as little as possible.
Although every car insurance company is different, most will contact local dealerships and 3rd party companies to see what a car similar to yours is selling for in your area. Whether they look at all the vehicles or a small scale is not known, so it is best that you do your own research.
If you're still asking the question, "How much will insurance give me for my car?", it is at this point that you'll be able to find your answer.
Your insurance will likely contact you with the dollar number they are willing to pay out for your totaled vehicle.
If you feel that they undervalued your car, then it is important that you speak up sooner rather than later. Ask for a copy of the report they compiled, including all of the information they used to determine your car's value.
Believe it or not, there are many cases in which customers have challenged the value set by insurance companies, and as a result, received an extra $1,000 or more for their car.
Do you want to get more money for your totaled car? Here's what you should do
If you want the extra money that you deserve for your totaled car, don't just sit around and expect your car insurance to pay it out. Instead, consider using any and all of these tactics:
Do your own research
Contact local dealerships
Keep detailed records and take into account any extra options and features your car had
Compare your research with that of the car insurance company
Be courteous
The best thing you can do when negotiating how much you will get from insurance for your car is to prepare yourself as best as possible. Research the recent sales of your vehicle online, as well as current sale prices. Not sure where to start? Consider Autotrader.com or Edmunds.com to gather data.
In addition to using the Internet as a resource to gather sales data, contact local dealerships that sell a make and
model that is similar to your vehicle. They will likely provide with you a higher sales price, which will only work out in your favor.
Lastly, consider using Kelley Blue Book to get the fair market value of your vehicle.
As you conduct your research, make sure to keep detailed records of all the data you gather from all of your sources. Try to get any sales figures in writing, as you'll be able to use these to negotiate more money. Be sure to also locate any information related to the extra options that your car had. From special car stereos to reverse cameras, those added features could add a bit more money to the check from your insurance company.
Once you've compiled all of your data, and received the detailed information from the insurance company, it's now time to compare your research. Look to see where you might be able to squeeze your provider for the extra dollars you deserve.
When you contact your insurance company to state your case and negotiate for the higher value, it is also best to be courteous. At the same time, however, stand your ground. The agent at your insurance company will be far more likely to help you out if you come across as confident yet cordial.
By being informed and following the suggested tactics, you should be able to negotiate more money, no matter what kind of answer your insurance company gives after you ask them what they will give you for your car.
Related articles FacebookTwitterGoogle+
Greg Fowler
I love to network, travel, and spend time with my children. When I am not doing that I am working on AutoInsureSavings or other websites. If I am working, the best way to reach me is via my Google+ Profile. On 07/24/2013 / Articles / 2 Comments
---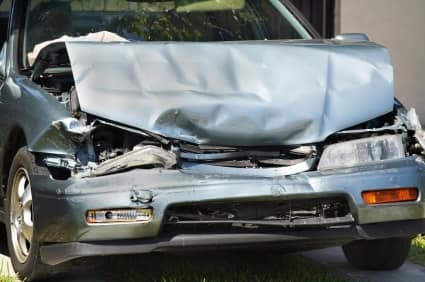 Coping with the aftermath of a serious accident can be very stressful, especially when trying to deal with your insurance company and the loss of your vehicle. However, knowing the right questions to ask, and having a realistic understanding of the situation, can be very helpful. If the accident was your fault, you want to compare car insurance quotes from multiple providers to ensure you're receiving the best rate. Before you start shopping, understand how to compare car insurance.
It's time to learn how to talk with your claim adjuster about a total loss. Here's what you're likely to face if your car has been totaled in an accident.
When is a damaged car considered a total loss?
Your insurance company may decide your damaged car is a total loss if:
It cannot be repaired safely
Repairs would cost more than the car is worth, or
State laws require the company to call it a total loss due to the amount of damage. This can vary from 50 percent of the car's pre-accident value in Iowa to 100 percent in Texas. Many states use something called a Total Loss Formula: the cost of repairs plus the scrap value of the car must equal or exceed the car's pre-accident value.
How does the claim adjuster decide how much my car is worth?
Your adjuster will make note of your mileage, the condition of the body, interior and tires, and any additional parts or equipment you've added. (Receipts are always helpful.) Based on the pre-accident condition of your car, your adjuster will find similar models that are for sale in your area and will base the total loss estimate on these comparable cars. This is called the Actual Cash Value (ACV) of your car.
In addition, you can collect the cost of sales tax, title and registration in 34 states: Alabama, Alaska, Arizona, Arkansas, California, Colorado, Connecticut, Florida, Georgia, Hawaii, Illinois, Indiana, Kansas, Kentucky, Maine, Maryland, Minnesota, Mississippi, Nebraska, Nevada, New Jersey, New York, Ohio, Oklahoma, Oregon, Pennsylvania, Puerto Rico, Tennessee, Utah, Vermont, Virginia, Washington, West Virginia and Wisconsin. Even if you live in a state that doesn't require this payment, you should ask for it.
Ask your adjuster for the details of the specific cars that are for sale or were recently sold. If you feel that your car is worth more, explain why, or try to find a car for sale that's a better match to your car. Ask how to recoup the costs of sales tax, title and registration on the replacement vehicle.
Will the insurance company buy me a new car?
If your car is very new -- say, less than three months old -- most major insurance companies will replace it with a new car.
But beyond that point, some companies offer guaranteed replacement coverage at an extra cost, so you don't have to worry about how much you'll be paid—it will cover a new car.
If you don't have this coverage, your company is required to "make you whole," as defined in your policy. This means your company will pay you the actual cash value of the car -- what it was worth the minute before it was totaled -- minus the deductible for the collision coverage on your policy.
An insurance company is not obligated to pay off your loan, only to pay you what your car was worth -- even if that leaves you thousands of dollars in debt. For that reason, many buyers add gap insurance to their coverage; it will pay off the balance due to the lender if (and only if) the car is totaled.
Ask your adjuster to explain the details of the total loss worksheet, so that you understand the full calculation, including how the deductible is subtracted from the total. Your payment should be enough to buy a car that's comparable to your old one.
How soon will I get a check?
Most companies will issue payment within a few days of finalizing the actual cash value. If you leased the car, payment goes directly to the leasing company. If you financed the car, the payoff amount goes to the finance company or bank and you get the rest. Of course, if you owned the car yourself, you get the full check.
Ask your adjuster when you can expect payment—and, if your company had given you a temporary rental car, ask how long you'll be allowed to keep it. Your adjuster should give you a reasonable amount of time to find a new car.
Can I keep my car and repair it myself?
Usually a damaged car is auctioned at a salvage yard and the insurance company keeps the proceeds of this sale. If you want to keep your damaged car, and it's permitted by state law, your company will get bids from salvage buyers to set the fair market value on the salvage—and will deduct this amount from your settlement.
Many states require the title to be changed to a "salvage title," which means you will not be able to register for plates until you complete the repairs and apply for a new title.
Ask your adjuster about the salvage laws in your state and then decide if it makes sense to keep your car and repair it. While your company may call it a total loss, it may be priceless to you.
You might not be able to buy collision and comprehensive coverage on a rebuilt-title car, though, as its value is hard for an insurance company to pin down.
Would I go through this experience again?
You've just had a hands-on lesson in the value of car insurance. If your company didn't measure up, it's time to consider a change.
An at-fault accident will drive up your car insurance rates, whether you stay with your old company or find a new one. But no two companies view claims the same way.
Insurance.com commissioned Quadrant Data Services to analyze rates from six major insurance carriers after accident claims. In Athens, Georgia, for example, after a single at-fault claim for more than $1,000, three carriers raised rates by 40 percent or more, two raised rates by 15 to 25 percent -- and one didn't raise rates at all.
---
It's totaled. What happens now?
Sadly, sometimes a vehicle is banged up, beat down, or bungled beyond repair. In other words, it's totaled. GEICO considers a vehicle a "total loss" if:
Damage to the vehicle is so severe that it can't be repaired safely;
The repairs will be more expensive than the value of the vehicle itself; or
The amount of damage is severe enough that state regulations require the vehicle to be declared a total loss.
Your GEICO auto damage adjuster will break the news if your vehicle is a total loss. Once you get the information, your adjuster will ask you to:
Remove your license plates and personal items from the vehicle
Leave a key with the vehicle or make arrangements to give a key to your adjuster.
Send us any additional keys
Contact your finance or leasing company (if applicable) and give them permission to discuss the claim with GEICO
Provide your account number and contact information for your finance or leasing company
Complete and return various forms and documents
With GEICO, all is not lost.
It's never fun to have your car totaled, but you can at least take comfort in the silver lining of GEICO coverage. If your policy covers a total loss, GEICO will:
Pay the actual cash value of the vehicle (plus applicable state fees and taxes) less any deductible.
Take ownership of the vehicle. We transfer the title into our name, and then sell the vehicle to a salvage buyer (or you may keep the vehicle yourself—see below for details).
Not sure if you're covered for a total loss? Call one of our licensed insurance agents at (800) 861-8380 to check your coverage. If you've already experienced a total loss, your claims examiner can explain your coverage levels.
How does GEICO determine the vehicle's value?
Your car may be priceless to you. (Who can put a dollar sign on sentimental value?) But GEICO has a tried and true system to determine its actual cash value.
First, we compare sale prices of similar vehicles in your local area, using our trusty electronic database. Then, we take into account the pre-accident condition of your car, including:
Mileage
Vehicle options
Any damage not caused by the accident
And, voila! That's the actual cash value of your vehicle. If you have any questions about the value we assign, your auto damage adjuster will be happy to answer them.
What if I want to keep my total loss vehicle?
Maybe you have misty, water-colored memories of your vehicle. Maybe you want to use it for spare parts. Maybe you think you can pass it off as modern art.
No matter what your reasons for hanging onto it, you may be able to keep your total loss vehicle, rather than turning it over to GEICO. If that's the case, we'll pay the actual cash value of the vehicle less your deductible and less a fair salvage amount.

Be aware that your state may have rules that prevent you from keeping a total loss vehicle. And in many states, you may be required to obtain a salvage certificate which brands the vehicle as a previous total loss. Ask your auto damage adjuster for more information on regulations in your state regarding total loss vehicles.
Who receives the payment for the total loss?
Ah—the age old question: Who gets the money? Well, it depends on whether you own, lease or finance the vehicle.
If you own the vehicle, we'll pay you directly.
If you lease, we'll pay the leasing company directly.
If the vehicle is financed (and the finance company is listed on your policy or on your title):


We will pay the financing company first.
If the settlement amount exceeds what you owe the financing company, you'll receive the balance.
If the settlement amount is less than what you owe, you'll be responsible for paying the rest of the loan balance.*

*Your financing company may offer "gap insurance" to cover your unpaid balance in these circumstances. Check with your financing company to see if you have gap insurance, or if it is available to you.
What am I supposed to drive now?
Got rental reimbursement coverage? You're in luck! GEICO will pay for a rental vehicle after your accident. Of course, you can't rent forever. Your auto damage adjuster will tell you when you need to return the rental. Translation: Start shopping for some new wheels as soon as you find out that your vehicle is a total loss.
Can I remove my total loss vehicle from my insurance policy?
Absolutely! But don't do it until:
You are no longer using a rental vehicle.
Your damaged vehicle is no longer registered in your name.
Visit the geico.com Policyholder Service Center or call (800) 861-8380 for more information about removing a total loss vehicle from your insurance policy.
Claim settled? Shopping for a replacement car?
After a total loss, getting back on the road quickly is important, but so is getting a good deal. You can do both with the GEICO Car Buying Service. You'll get a price and your haggle-free Dealer Guaranteed Savings before you even talk to a dealer. Whether it's a new or used car you're looking for, learn more about the vital shopping tools and important price reports that can help you shop and save on a car. If you're not ready to buy, we can help you research the best car for you.
This material is intended for general information only. It does not expand coverage beyond the policy contract. Please refer to your policy contract for any specific information or questions on applicability of coverage.